Glavnaya Elka Toronto - Alice in Wonderland. Главная Елка Торотно. Алиса в Стране Чудес. Мюзикл-сказка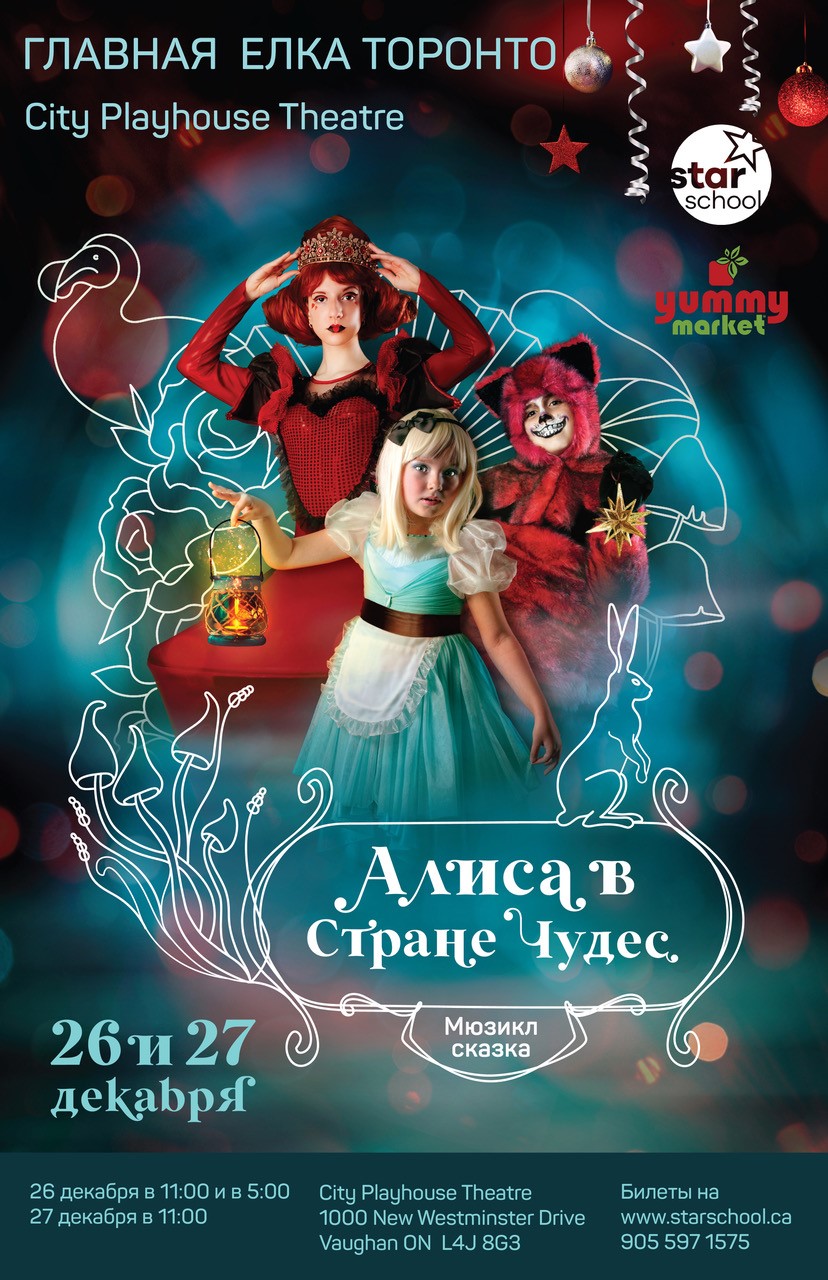 We want to invite you to the exciting holiday event were you will meet our special Santa (Ded Moroz) and his beautiful grand daughter Snegurochka. Together with little Alice they will take you to the spectacular journey to Musical Wonderland, were kids will be welcomed by White Rabbit, smoking Caterpillar and sneaky Cheshire Cat,  and attend a strange endless tea party with the Mad Hatter. Kids will have free faceprinting, fan balloons and get a yummy surprise! Every kid is also getting a large Christmas present. 
Show is presented in Russian language, the English version is coming up in April 2023. Children 2 years of age and up, require their own ticket.
This show makes an excellent Christmas present for the children in your life! 
$55.10 inc $3.54 fee - $65.00 inc $3.54 fee
26-December 27, 2022