The "RocOpraNatra" Christmas Special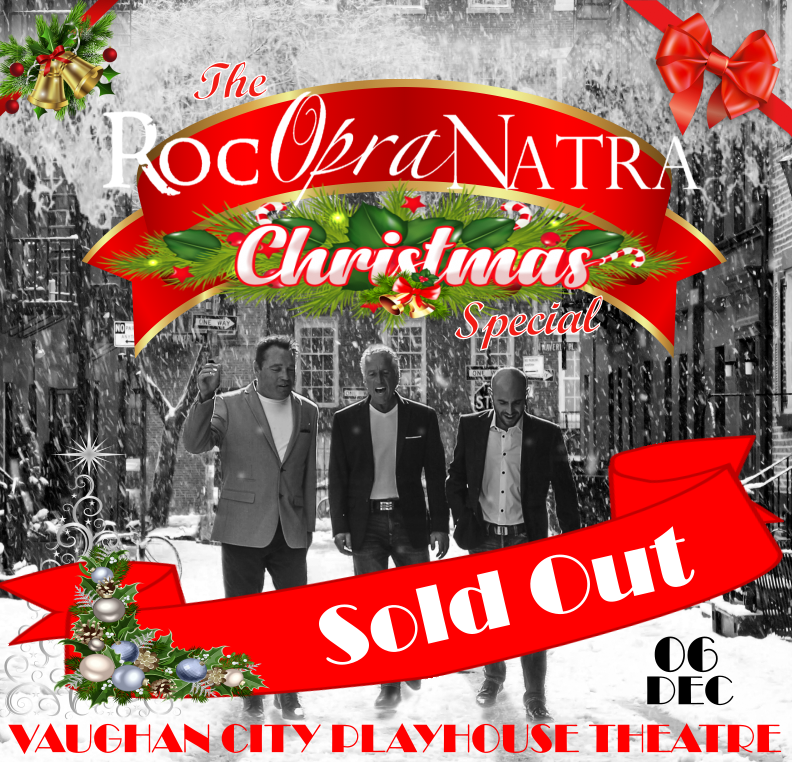 The RocOpraNatra Christmas Special aims to lift you into the holiday spirit with a sensational celebration of all things merry and bright!

Fusing the unlikely combination of "Rock" Opera" and "Crooner" singing styles, charismatic personalities and interactive banter into an unforgettably unique entertainment experience...
BRIAN ROMAN, CHRISTOPHER DALLO and DANNY SCOTT weave a tapestry of Christmas melodies and memories, from Sinatra to Rod Stewart, Elvis to Groban and Dean Martin to Bocelli...stamped with their own unique signature.

But the real magic happens when these three unlikeliest of voices are combined to create a beautiful new color...people of all ages, era's, genre's, and styles are seamlessly connected in celebration...this is what makes a RocOpraNatra show so special.

Join RocOpraNatra on an epic sleigh ride through the joy, hope, love, light, laughter and glory of Christmas!