Somedays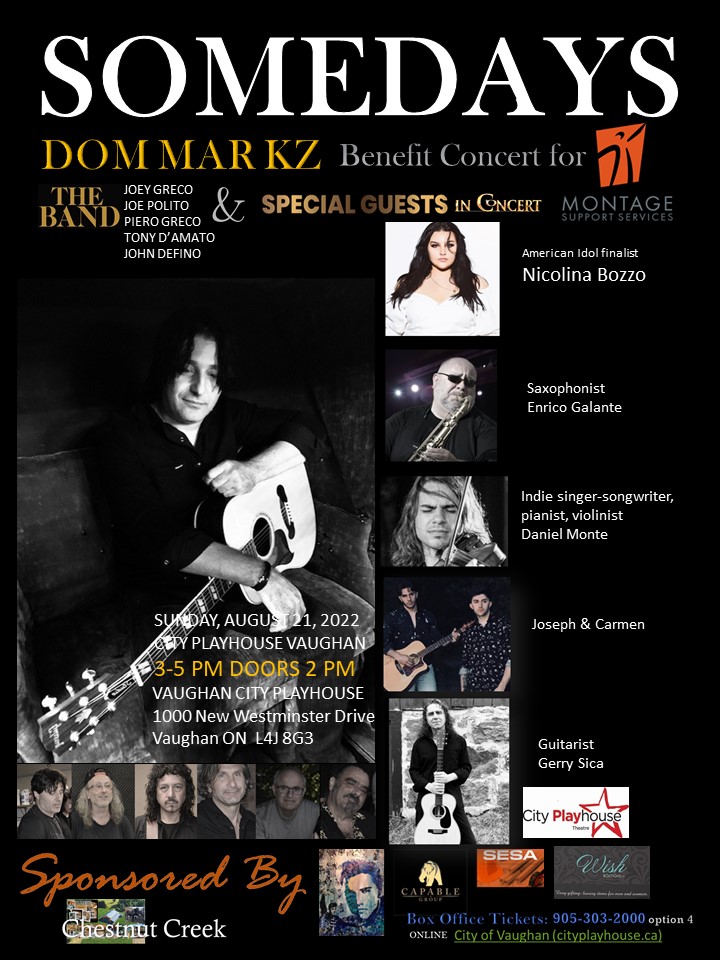 DESTINY Join DOM MAR KZ as he brings you on a journey through life, love, faith, dreams, and Rock & Roll with JD Defino, Joe Polito, Piero Greco, Joey Greco & Tony D'Amato. Special Guests include American Idol finalist, Nicolina Bozzo, Saxophonist Enrico Galante & Indie singer-songwriter, pianist, and violinist Daniel Monte, Guitarist, Gerry Sica & the acoustic duo Joseph and Carmen.
HOME The concert to benefit Montage Support Services, an organization that through its person-direct support offers people with diverse needs a quality of life. www.montagesupport.ca
WHEN ITS TOUGH TO BE YOU Consider supporting this event through sponsorship. Contact: info@montagesupport.ca for more information.
From the gallery of artist Pietro Adamo, ticket holders will be eligible to OWN an original ADAMO painting valued at $10,000! www.pietroadamogallery.com