Gatsby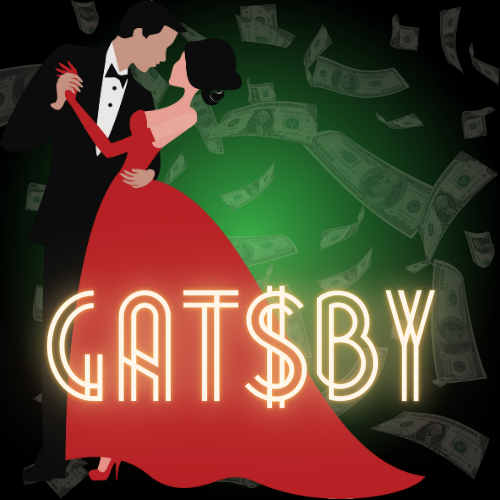 It's the roaring twenties! The jazz age is in full swing as economic prosperity sweeps the nation and American women are finally beginning to experience new freedom and independence led by the flapper movement. The prohibition has just been enacted in the United States, forbidding the production and importation of alcoholic beverages. But despite this, the parties are becoming increasingly glamorous, as Americans dance the night away to jazz music, which is accelerating rapidly in popularity. Amidst the glittering parties is a mysterious man named Gatsby. Rumours circulate fiercely about Gatsby; however his true identity is known to none. All that is known of this man is that he hosts large parties for all of the city. When the quiet yet observant Nick Carraway moves next door to Gatsby's house, he quickly learns of this strange figure. And Gatsby is on the hunt for one thing, and one thing only - his former love, Daisy Buchanan.
Gatsby is a jazz musical composed by Laura Nobili, based on F. Scott Fitzgerald's The Great Gatsby. It features 22 dazzling musical numbers orchestrated for big band and will be performed by talented emerging actors and singers.
Laura Nobili is the composer, producer, and director of Gatsby. From solo music to large ensembles, Nobili has written a wide array of instrumentations for professional and student musicians across the country. She is the composer of the piano book The Rainbow of Music, as well as, a co-author of A Journey Through Canada and has won several competitions for solo and large ensemble composition. In July 2022, she composed Macbeth the Musical. The show, which she produced and directed, premiered in May 2023. Nobili also teaches piano and flute, in addition to performing classical voice, flute and piano.