Lennon.Live: Love is Real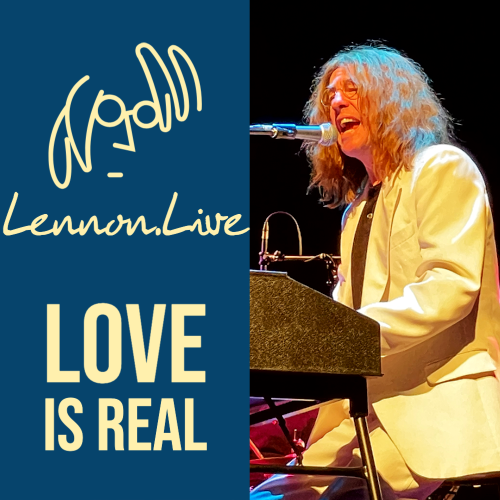 Just Imagine...
Witness the musical legacy of John Lennon come alive in an inspiring tribute concert - "Lennon.Live: Love Is Real."
Lennon.Live, is the ultimate John Lennon tribute experience! Join us on a mesmerizing journey through John Lennon's musical legacy, brought to life by seven extraordinary and award-winning musicians.
Immerse yourself in an enchanting "magical mystery tour" as Lennon.Live captivates audiences with meticulous attention to detail. From flawless song arrangements to authentic instrumentation and dazzling costumes, every element is finely crafted. Relive the iconic era of the "Fab Four" and witness Lennon's transformation into a cultural icon, spreading a message of peace and love that still resonates today. ✌️❤️
Step into the past with Lennon.Live's captivating two-act performance. Travel back to the unforgettable melodies of Lennon's Plastic Ono Band days. Feel the vibrant energy of his New York City era, alongside the Elephant's Memory Band. Explore the intriguing tales from his legendary "Lost Weekend." Finally, experience the triumphant resurgence of Lennon's musical brilliance with his timeless "Double Fantasy" album, which continues to captivate audiences.
"Come Together" and celebrate the enduring legacy of John Lennon, where the music echoes with the powerful anthem: "All we are saying is give peace a chance." ☮️
This extraordinary tribute pays homage to one of music history's greatest legends. Don't miss out! Secure the best available seats for Lennon.Live now!️