The Modern Peking Opera 《The Taking of Tiger Mountain》 现代京剧《智取威虎山》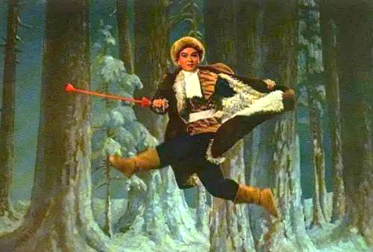 The Modern Peking Opera 《The Taking of Tiger Mountain》 现代京剧《智取威虎山》
Canada Honghai Peking Opera Center is a none-profit organization registered in the Canadian Federation, committed to promote the art of quintessence of Peking Opera.
《The Taking of Tiger Mountain》is one of the most popular Modern Peking Opera in China, its first time on stage was in 1964. However, since it requires a large group of performers (over 60 people) and many backdrops (over 50 pcs), it is a challenge to perform the show overseas.
Honghai Peking Opera center performed whole show at Greater Toronto Chinese Cultural Theatre on Nov 20, 2022. It was overwhelmingly welcomed by audiences. Due to audience enthusiasm and interest, Honghai Peking Opera Center will perform the entire show again in Vaughan city Playhouse theater on Feb 18, 2023.
京剧是中国的国粹,《智取威虎山》是一出艺术水平很高的京剧现代戏。而全本的《智取威虎山》在海外演出仅有过一次,由于演出阵容大( 60多人),布景道具多( 50 多块),国内专业剧团很难实现海外演出的愿望。
加拿大红海京剧团经过了四年的筹备,于2022年11月20日在toronto何伯钊剧院上演了京剧全本《智取威虎山》,受到广大观众的喜爱。经过精心准备和全力打磨,将在 Vaughan City Playhouse Theatre旺市剧场再次上演京剧全本《智取威虎山》以回报观众的热情支持和社区需求。
演出地点:Vaughan City Playhouse Theatre,  1000 New Westminster Dr #101, Thornhill, ON L4J 8G3
演出时间:2023年2月18日周六晚7点, Saturday 7:00pm,Feb18, 2023
中文咨询电话:289-231-5892