Eugene Cheung "My Time" Live in Toronto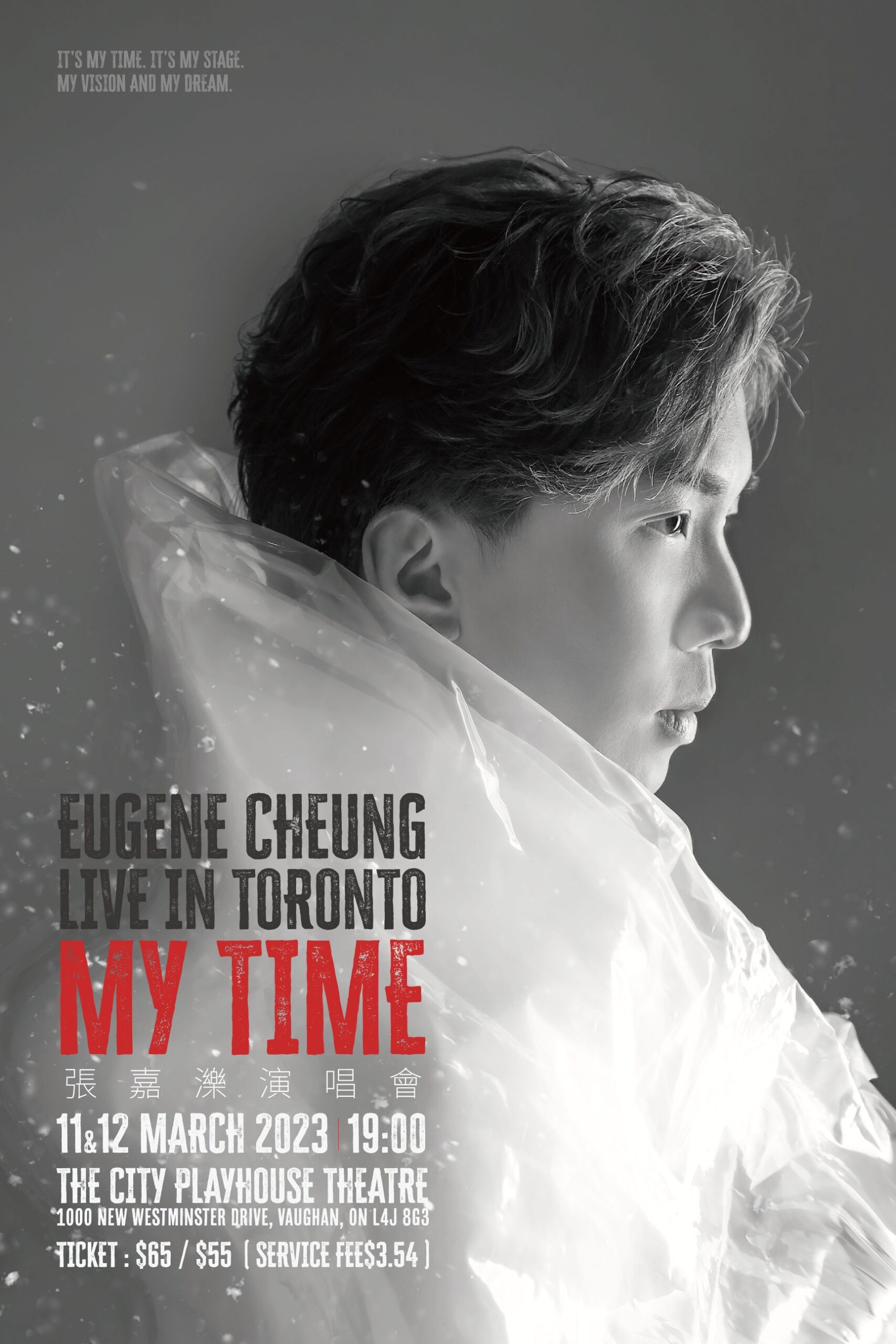 "My Time" has come for rising Canadian Chinese Singer, Eugene Cheung. On March 11th & 12th, he will host his first ever solo concert, joining a handful of elite Canadian based singers to do so.
With a highly trained professional team as backup, the two-day concerts will feature a treasure trove of all time platinum Cantonese, Mandarin, and English songs plus a sprinkling of new compositions.
To add flavor to the programme, several multi talented guest singers will also showcase their vocal & performing skills.
The programme has been designed to satisfy one and all.
"My Time" is also your time to show love and support for Canadian based artists. Book your tickets now!