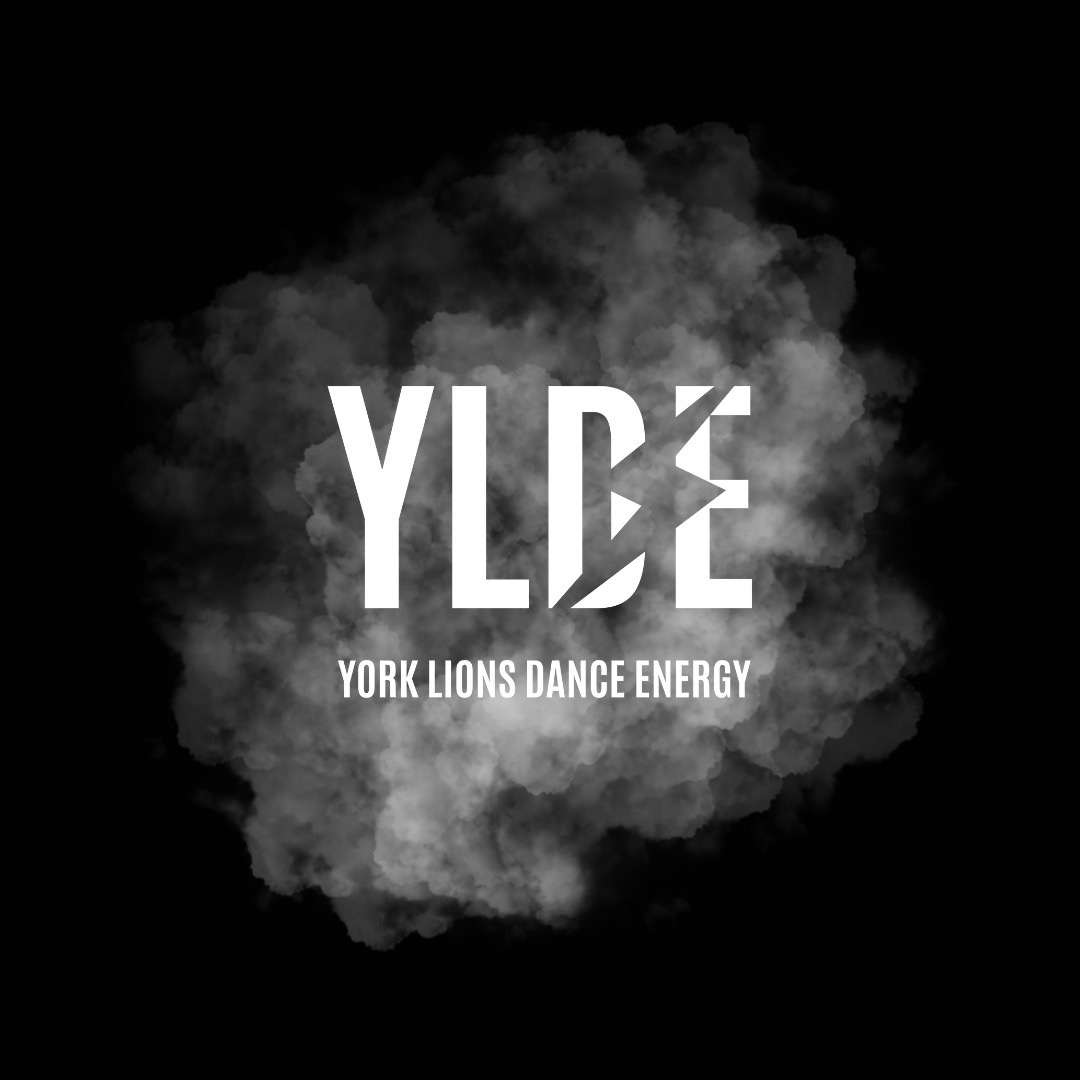 York Lions Dance Energy 2023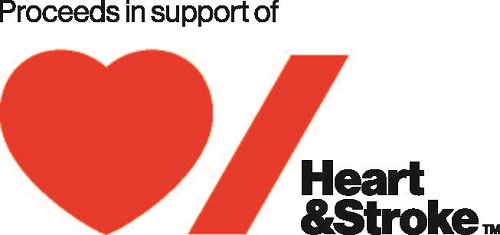 A Night For Frank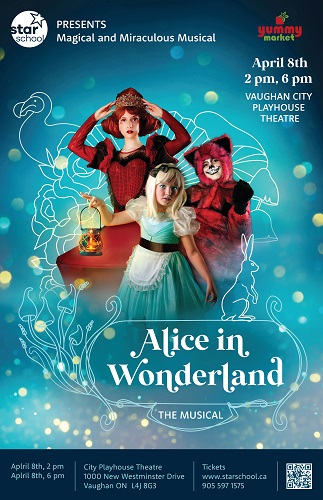 Alice in Wonderland, the Musical
Star School Academy is thrilled to invite you to an upcoming musical event that promises to be a fantastic experience for the entire family. You will have the opportunity to witness a live performance of the classic story "Alice in Wonderland" brought to life on stage by a talented group of young actors. Join us on a journey to the magical world of Wonderland, where you'll meet a cast of colorful characters, including the mischievous White Rabbit, the enigmatic Caterpillar, the sneaky Cheshire Cat, and the eccentric Mad Hatter. The performance will be full of surprises and captivating musical numbers that will transport you to another world, with breathtaking cirque and acrobatic performances by Real ExersiZ. The show will be presented in English, and children ages 2 and above will require their own ticket. This is an event you don't want to miss, so join us for a magical adventure through Wonderland with these talented young actors and musicians from Star School Academy!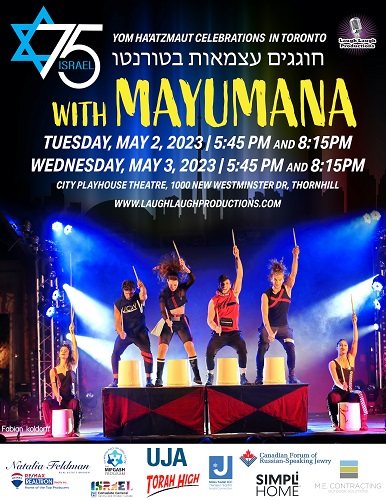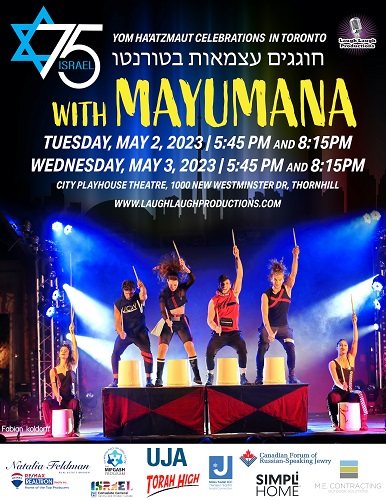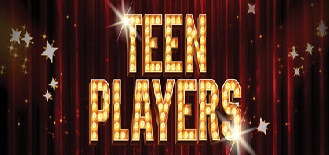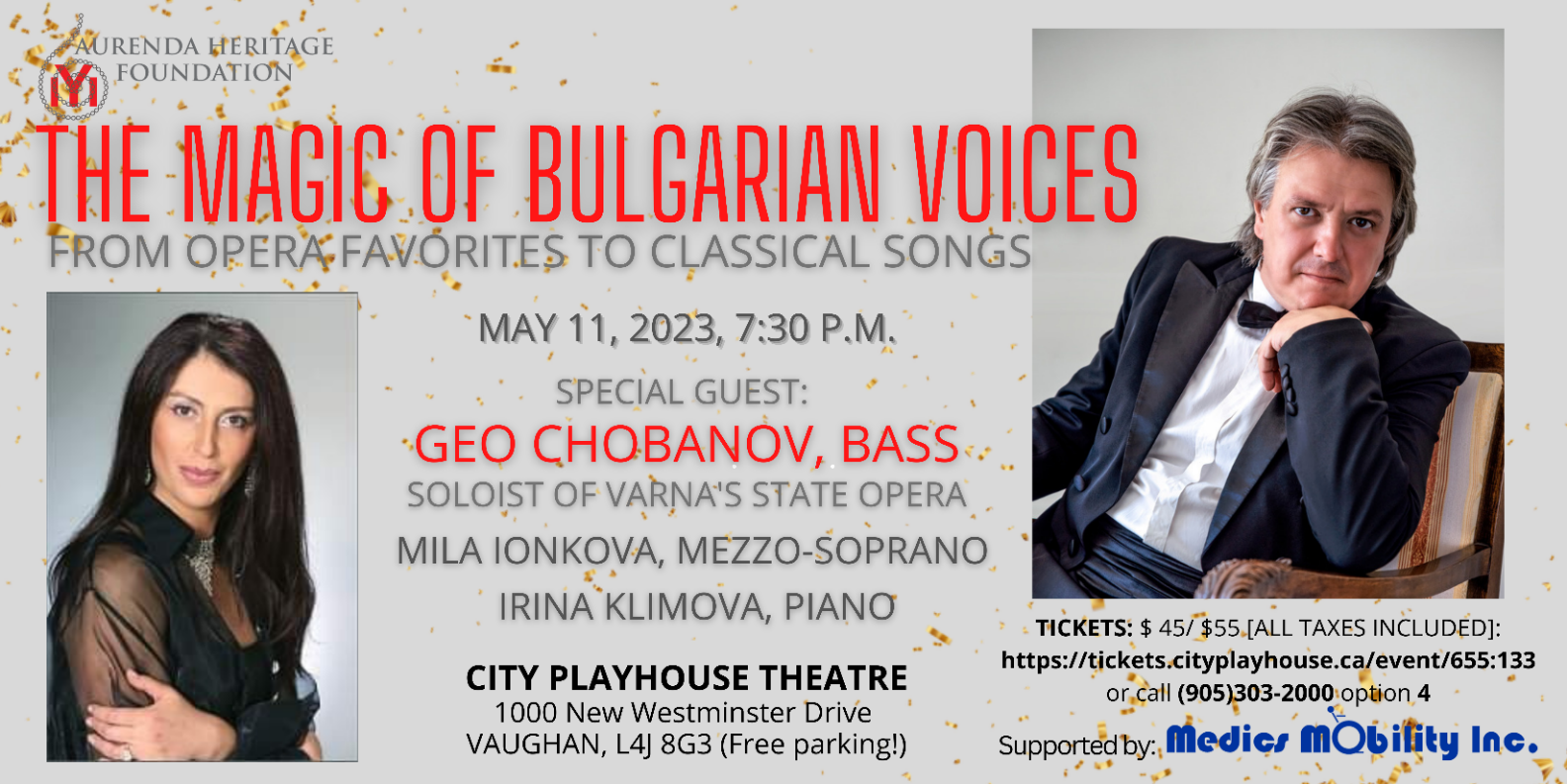 THE MAGIC OF BULGARIAN VOICES
We are excited to invite you to an unforgettable journey of beloved musical masterpieces. For the First time in Canada, Aurenda Heritage Foundation presents:  Geo Chobanov - one of the finest contemporary Bulgarian basses and the Canadian mezzo-soprano Mila Ionkova. Mila's glamorous stage presence and undisputed talent combined with Geo's magnificent voice will keep you captivated in the magic of timeless classical tunes.  They will be accompanied by the extraordinary performance of our pianist Irina Klimova, graduate of the prestigious Ural State Music Conservatory. In the program: Arias and duets from Mozart, Rossini, Donizetti, Verdi, Gounod, Bizet, Vladigerov. Music's all-time favorites: Neapolitan canzonetti, Russian romances, Bulgarian and Jewish songs. Estimated Concert Length: 1st half: 45 minutes - 20 minutes intermission - 2nd half: 45 minutes

Broadway Bound Vellore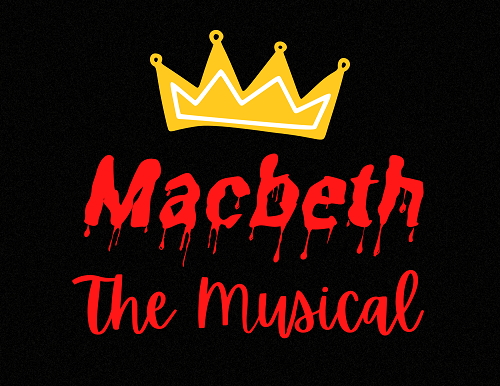 Macbeth The Musical
Macbeth the Musical is an adaptation of William Shakepeare's Macbeth, composed by Laura Nobili. Set in Scotland, Macbeth, a noble Thane, learns that his destiny is to become King. With the encouragement of his wife, Macbeth's ambition overshadows his conscience, and he commits the cruel assassination of King Duncan. Instantly, Macbeth regrets his actions, and suddenly he becomes riddled with guilt. The story follows Macbeth and his wife Lady Macbeth as they navigate the river of blood and sea of remorse caused by their dreadful deed. Nobili's music decorates this thought-provoking tale, and provides greater depth to the emotions of Macbeth and his counterparts.    Laura Nobili is an award winning young Canadian composer. From solo music to large ensembles, Nobili has written for various professional and student musicians across the country. She is also the author of the piano book The Rainbow of Music and a co-author of  A Journey Through Canada.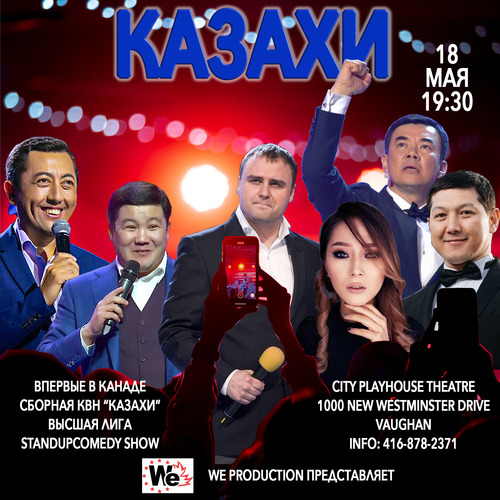 We Production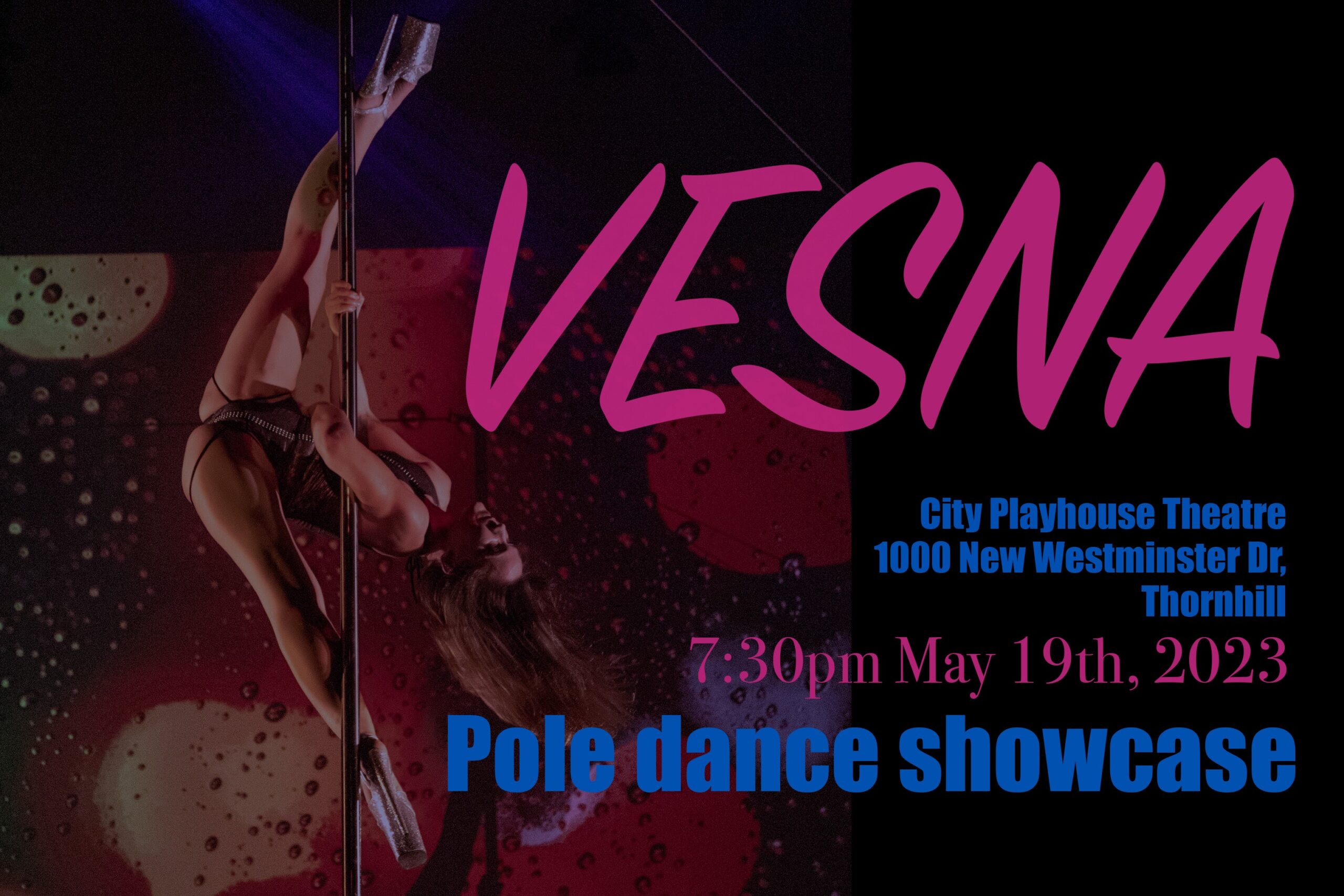 Vesna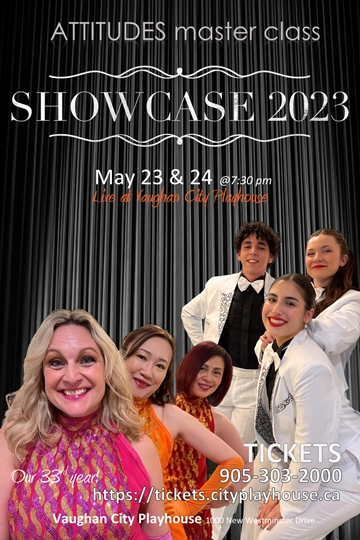 ATTITUDES Master Class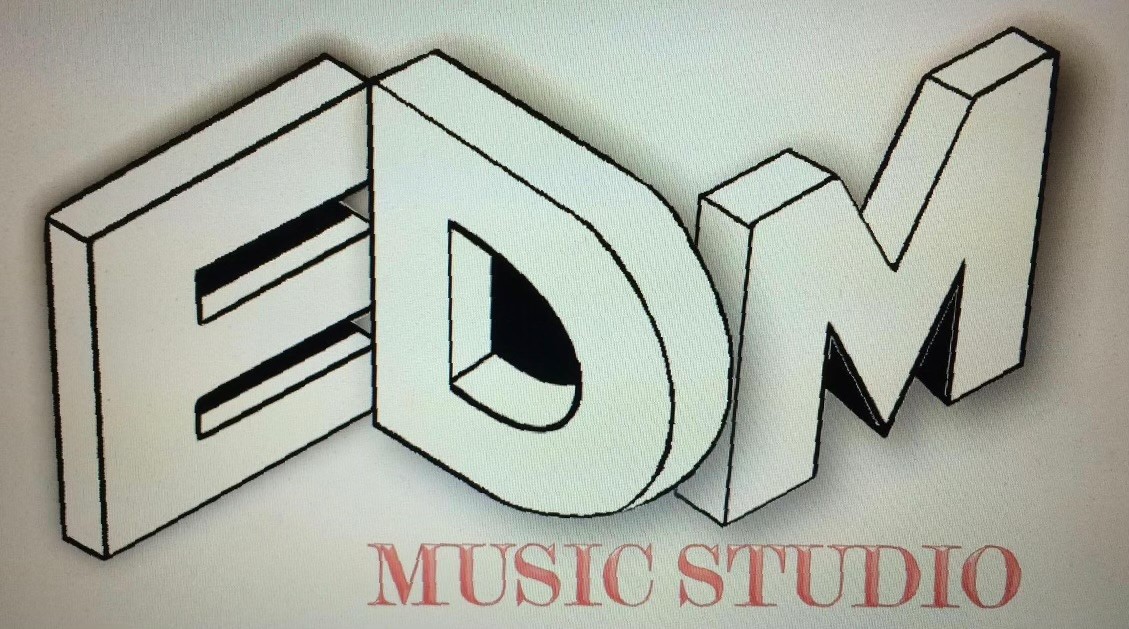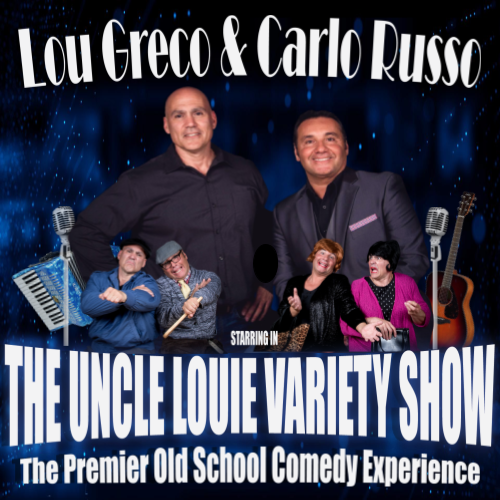 The Uncle Louie Variety Show LIVE!