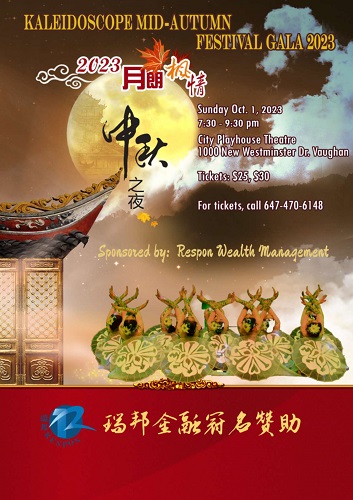 Kaleidoscope Chinese Performing Arts (KCPA)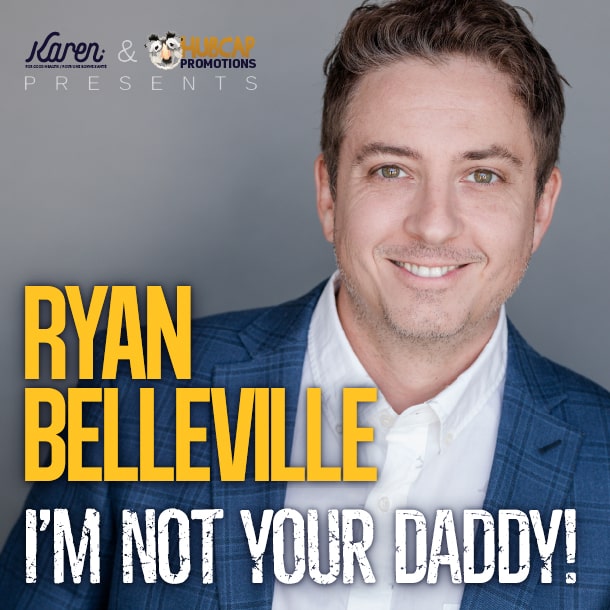 Ryan Belleville: I'm Not Your Daddy!
Karen for Good Health© and HubCap Promotions are proud to present the I'm not your Daddy, an unfiltered and uncensored new stand-up show from Netflix's favorite father...Ryan Belleville.  Take a look behind the curtain into the mind of this award-winning stand-up comedian and star of the Netflix hit show Workin' Moms (Lionel Carlson).  Ryan's unique comedy show will share his hilarious perspective about growing up Canadian, living as an adult in America, sex, death, and of course fatherhood. He's somebody's Daddy, but he's Not your Daddy. Ryan Belleville Bio: You will recognize Ryan Belleville as one of the stars of the hit Netflix show Workin' Moms, where he plays fan favorite Lionel. GQ magazine called him one of the best comics working today. Ryan is a multiple Screen Award nominated actor and has been seen on Comedy Central's Live at Gotham, CBS's The Late Late Show, MTV's Busted. He has also made countless televised appearances performing his award-winning stand-up comedy at the Just for Laughs Festival, CBC's Halifax Comedy Festival, and Winnipeg Comedy Festival. Ryan's stand-up career has him performing all over the globe from the Sydney Opera House to the back of truck in the desert performing for the troops. Just some of his notable Film and Television credits include Overlord and the Underwoods, National Lampoon's Going the Distance, Disney's Stuck in the Suburbs, Wynonna Earp, Murdoch Mysteries, The LA Complex, Satisfaction, Almost Heroes, Step Dogs and the award-winning family film Finn on the Fly.  Currently Belleville makes his home in Los Angeles.  https://ryanbelleville.com/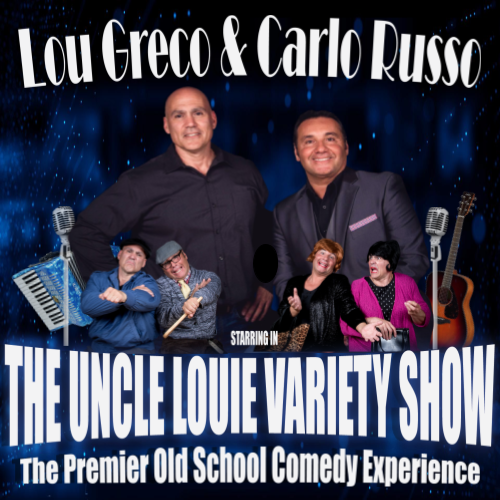 The Uncle Louie Variety Show LIVE!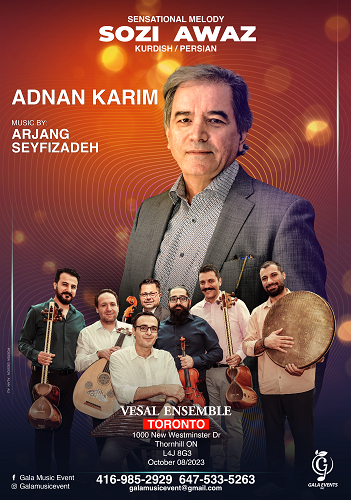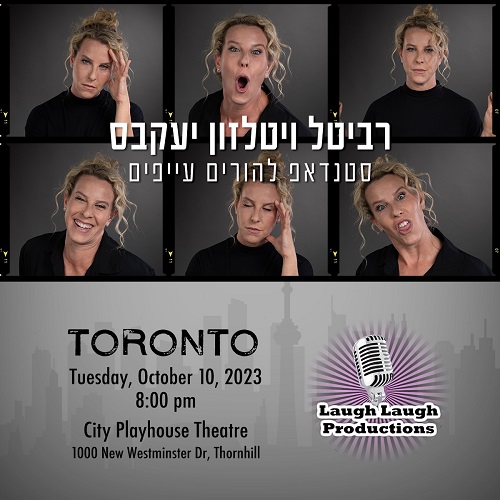 Revital Vitelzon Jacobs - Toronto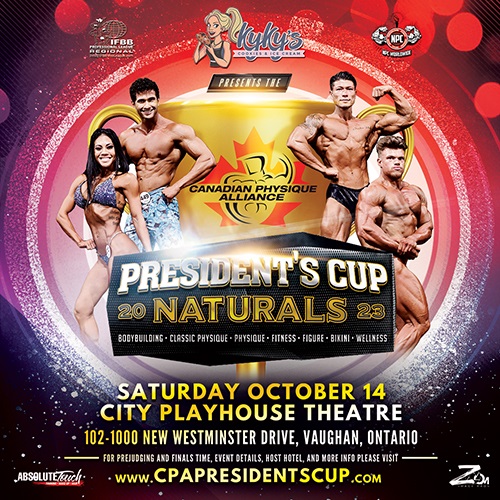 CPA President's Cup Naturals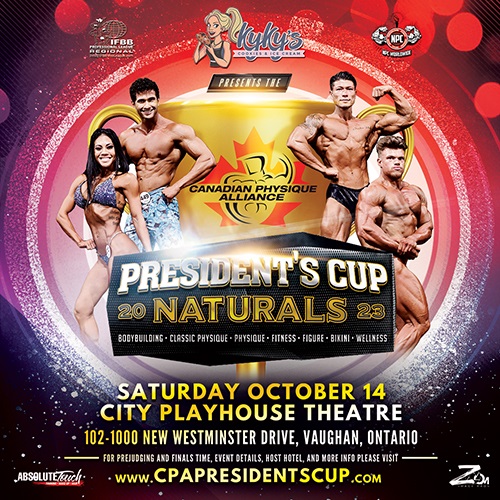 CPA President's Cup Naturals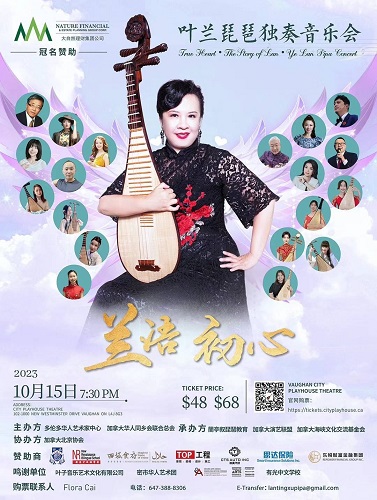 True Heart - The Story of Lan - Ye Lan Pipa Concert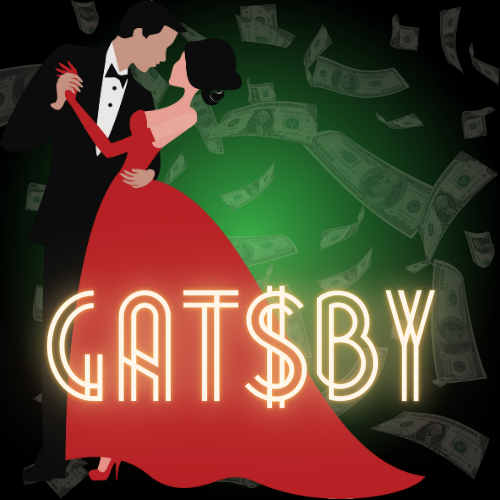 Gatsby
It's the roaring twenties! The jazz age is in full swing as economic prosperity sweeps the nation and American women are finally beginning to experience new freedom and independence led by the flapper movement. The prohibition has just been enacted in the United States, forbidding the production and importation of alcoholic beverages. But despite this, the parties are becoming increasingly glamorous, as Americans dance the night away to jazz music, which is accelerating rapidly in popularity. Amidst the glittering parties is a mysterious man named Gatsby. Rumours circulate fiercely about Gatsby; however his true identity is known to none. All that is known of this man is that he hosts large parties for all of the city. When the quiet yet observant Nick Carraway moves next door to Gatsby's house, he quickly learns of this strange figure. And Gatsby is on the hunt for one thing, and one thing only - his former love, Daisy Buchanan.   Gatsby is a jazz musical composed by Laura Nobili, based on F. Scott Fitzgerald's The Great Gatsby. It features 22 dazzling musical numbers orchestrated for big band and will be performed by talented emerging actors and singers.   Laura Nobili is the composer, producer, and director of Gatsby. From solo music to large ensembles, Nobili has written a wide array of instrumentations for professional and student musicians across the country. She is the composer of the piano book The Rainbow of Music, as well as, a co-author of A Journey Through Canada and has won several competitions for solo and large ensemble composition. In July 2022, she composed Macbeth the Musical. The show, which she produced and directed, premiered in May 2023. Nobili also teaches piano and flute, in addition to performing classical voice, flute and piano.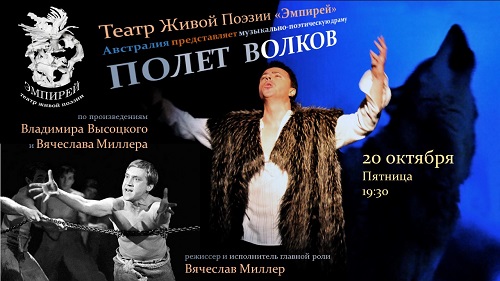 Empyrean Theatre of Living Poetry
Театр "Эмпирей" (Австралия). Спектакль "ПОЛЕТ ВОЛКОВ"  Спектакль о стремлении к свободе, о жизни и смерти, любви и предательстве... "Полет волков" – музыкально-поэтическая постановка по произведениям Владимира Высоцкого и Вячеслава Миллера в уникальном и неповторимом направлении Театра Живой Поэзии, основоположником которого является В.Миллер. Автор сценария, режиссер и исполнитель главной роли,  всех песен и собственных рассказа и стихотворений – Вячеслав Миллер. Эта постановка – дань ее автора одному из своих учителей и духовных вдохновителей –  выдающемуся автору и исполнителю песен – Владимиру Высоцкому.  Это не просто музыкально-поэтическая композиция, но и драматический спектакль, в котором Вячеслав Миллер передает образ Высоцкого не только как поэта, певца и актера. Сюжетная линия выстроена таким образом, что песни Высоцкого перекликаются со стихами Миллера и его рассказом. Центральный образ – вожак волчьей стаи, который ощущает ее небесное предназначение и пытается вдохновить своих сородичей этой идеей. Дополнительное измерение действию на сцене привносит видеоряд и прекрасная музыка, являющиеся не только оформлением спектакля, но и наряду с игрой актеров, погружающие зрителя в таинственный мир образов. В этой полной драматизма постановке, переплетаются философские взгляды поэта и актера с его образами,  включая образ Гамлета – причем сцены из шекспировской пьесы Вячеслав играет так, как это делал Высоцкий в Театре на Таганке. Впрочем, и многие песни Миллер исполняет с его же надрывом.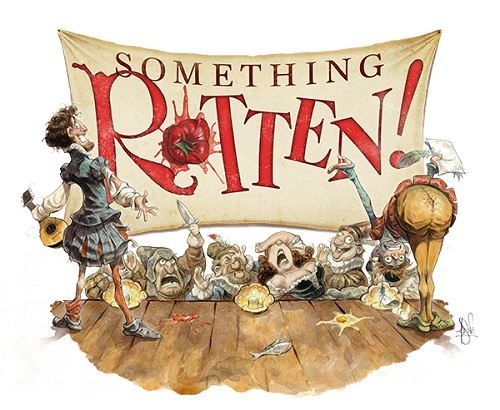 Something Rotten
Welcome to the Renaissance in this outrageous, crowd-pleasing musical farce. Set in the 1590s, brothers Nick and Nigel Bottom are desperate to write a hit play but are stuck in the shadow of that Renaissance rock star known as "The Bard." When a local soothsayer foretells that the future of theatre involves singing, dancing and acting at the same time, Nick and Nigel set out to write the world's very first musical. But amidst the scandalous excitement of opening night, the Bottom Brothers realize that reaching the top means being true to thine own self, and all that jazz.   Directed by: John Thomas Musical Direction by: Kelly MacDougall Choreography by: Joanne Chow Book by: Karey Kirkpatrick and John O'Farrell Music and Lyrics by: Wayne Kirkpatrick and Karey Kirkpatrick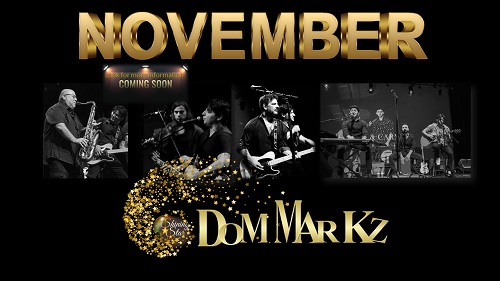 Shining Star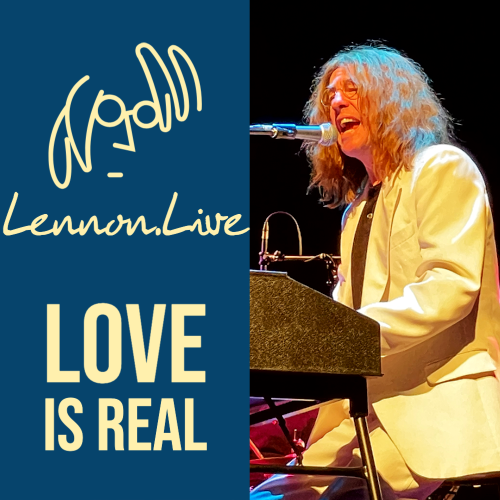 Lennon.Live: Love is Real
Just Imagine... Witness the musical legacy of John Lennon come alive in an inspiring tribute concert - "Lennon.Live: Love Is Real." Lennon.Live, is the ultimate John Lennon tribute experience! Join us on a mesmerizing journey through John Lennon's musical legacy, brought to life by seven extraordinary and award-winning musicians. Immerse yourself in an enchanting "magical mystery tour" as Lennon.Live captivates audiences with meticulous attention to detail. From flawless song arrangements to authentic instrumentation and dazzling costumes, every element is finely crafted. Relive the iconic era of the "Fab Four" and witness Lennon's transformation into a cultural icon, spreading a message of peace and love that still resonates today. ✌️❤️ Step into the past with Lennon.Live's captivating two-act performance. Travel back to the unforgettable melodies of Lennon's Plastic Ono Band days. Feel the vibrant energy of his New York City era, alongside the Elephant's Memory Band. Explore the intriguing tales from his legendary "Lost Weekend." Finally, experience the triumphant resurgence of Lennon's musical brilliance with his timeless "Double Fantasy" album, which continues to captivate audiences. "Come Together" and celebrate the enduring legacy of John Lennon, where the music echoes with the powerful anthem: "All we are saying is give peace a chance." ☮️ This extraordinary tribute pays homage to one of music history's greatest legends. Don't miss out! Secure the best available seats for Lennon.Live now!️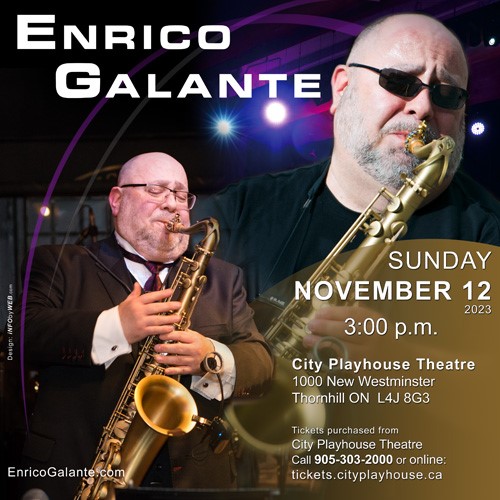 Enrico Galante